Fully Equipped
This vacuum-tight STA 449 F5 Jupiter® is hand built specifically for your application. Each instrument comes pre-configured as you need it, with all of the hardware and software features that are required by high-temperature applications in the fields of ceramics, metals, inorganics, building materials, etc.
Best Cost-Performance-Ratio
The STA 449 F5 Jupiter® has high resolution, a high range, low drift balance and sensitive DSC capability that enables it to excel in all typical applications across a broad range of temperatures.
Unique Combination – True TG-DSC and TGA for High-Sample Volumes
True TGA and DSC measurements can be performed with high precision and reproducibility at sample temperatures from ambient to 1600°C. TGA measurements are also possible, even on large or heavy samples.

Top-loading – The Proven Design for Thermobalances
The STA 449 F5 Jupiter® is a top-loading system with a balance design that has been preferred for years in laboratories. The reasons are simple: These systems combine ideal performance with easy handling.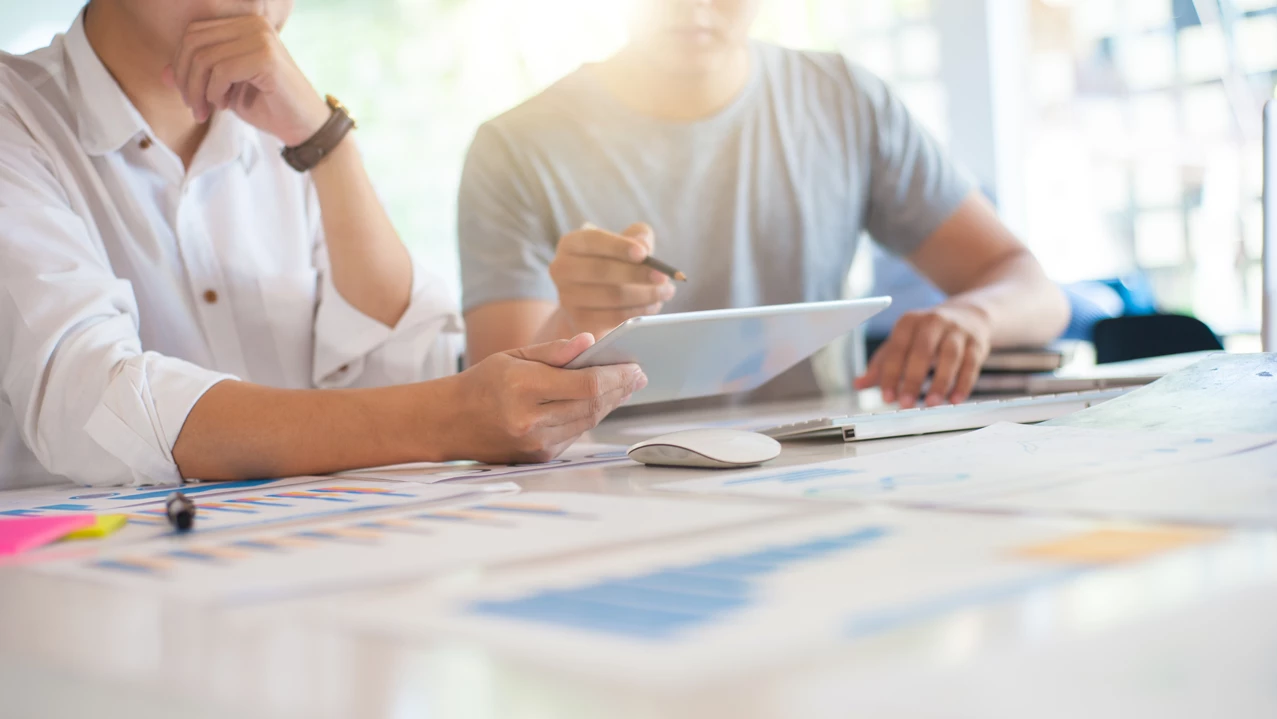 Technical Data
Temperature range
RT to 1600°C (sample temperature)
Heating rate
0.001 to 50 K/min
Accessories
Two Methods – More Effective Together
The system comes equipped with a user exchangeable TGA-DSC sensor. True DSC or simultaneous TGA-DSC measurements can also be performed while using the automatic sample changer (ASC). In addition, sample carriers for TGA and TG-DTA measurements are available.
Atmosphere – Perfectly Controlled by MFC and AutoVac
The three built-in mass flow controllers (MFC) control purge and protective gases to maintain optimum control of the atmosphere around the sample. Evacuation and backfilling of the furnace enables even further control of the atmosphere surrounding the sample, especially when dealing with powders and other "critical-to-evacuate" samples. The AutoVac feature automates and simplifies the evacuation process. For totally software-controlled AutoVac, a vane-type rotary pump system is included.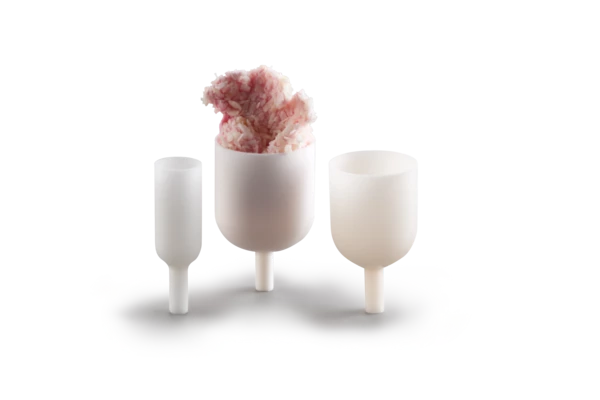 Variety of Crucibles – Suitable for Your Application
Many crucibles in various materials and dimensions are available. Standard crucibles are made of alumina or platinum, and many additional crucibles types, e.g., gold, zirconia, etc. are available. Crucibles with solid or pierced lids are also available. This large selection allows you to choose the right crucible for your application.
Automatic Sample Changer – Provides Peace of Mind
Efficient and reliable – you'll be glad you have it. An automatic sample changer (ASC) for up to 20 samples is optionally available. It can be used for TGA or TGA-DSC measurements. The ASC guarantees optimal crucible placements and maximum throughput. Preprogramming allows measurements to be carried out over nights and weekends. By using predefined methods, sample handling becomes even easier.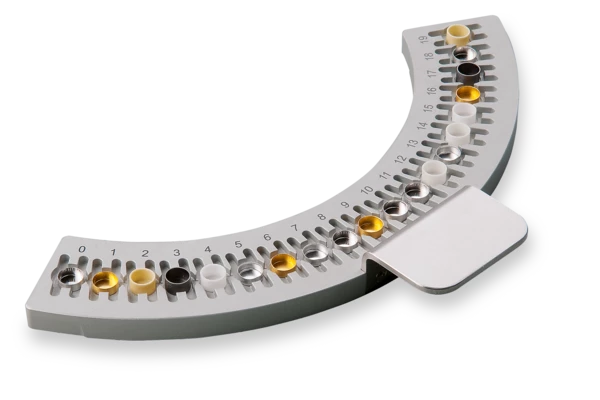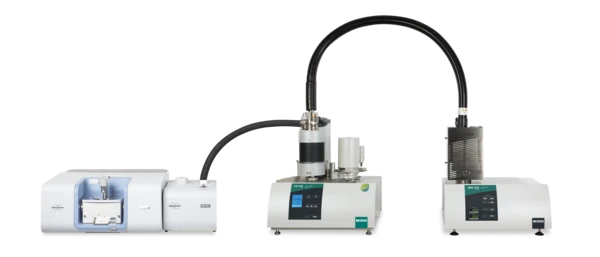 All Set! – Ready for Coupling to Evolved Gas Analysis
For evolved gas analysis (EGA), the STA system can be coupled directly to a QMS, FT-IR, or GC-MS or to a combination of QMS and FT-IR or a GC-MS and FT-IR – even if equipped with an automatic sample changer.
Videos
Webcast: Part 2 Sample Preparation Influencing Factors How to Setup an STA Measurement