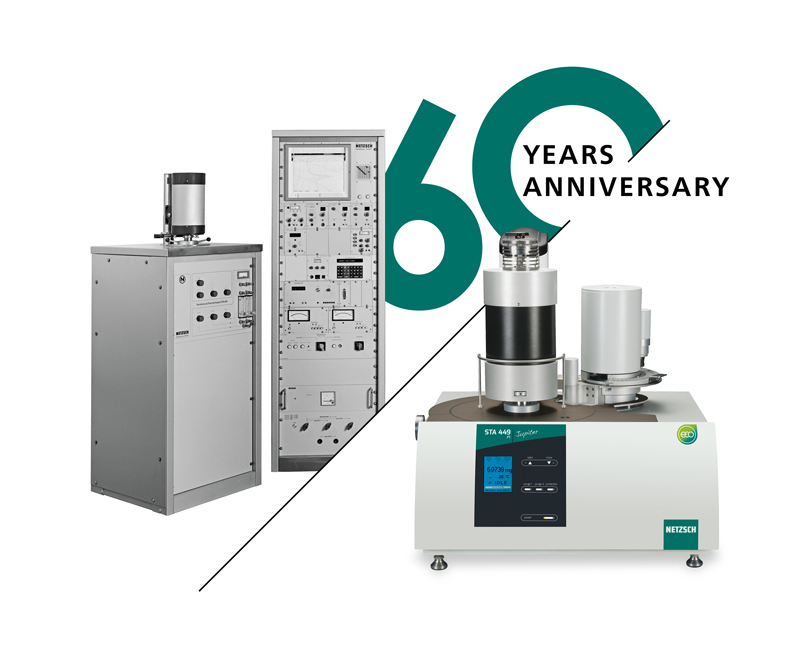 21.02.2022 by Aileen Sammler
Keep Smiling! Anecdotes of our STA customer service in China – and – Willi celebrates his birthday!
Today we make you smile! Read three curious stories experienced by our Chinese service team and celebrate a round birthday with the STA 409 called Willi.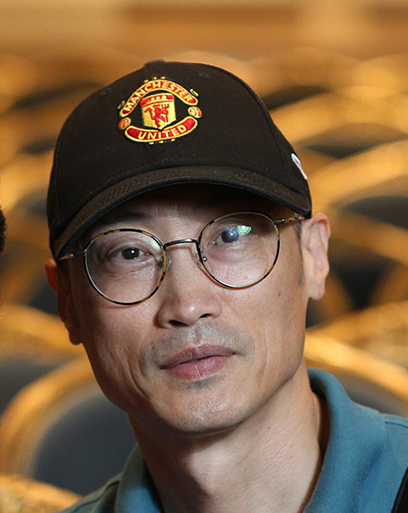 Zhan Ning has been Vice President of Service & Logistics at NETZSCH Scientific Instruments Trading (Shanghai) Ltd. (NSI) since 2012. He joined NETZSCH as a service engineer in 1998. He has seen the growth of NETZSCH Analyzing & Testing in China, from one service engineer to 27 service employees in 2021 and from one office room in the German Center in Tongji University to a headquarters with 5 branch companies and 8 home offices all around China. Zhan Ning has already experienced a lot during his professional career at NETZSCH. We hope you will enjoy these funny stories about STA which have happened over the years at the NSI service team.
At NSI, there are 22 service engineers working in 13 cities in China. Additionally, 5 service assistants in Shanghai support NSI with regard to spare parts sales, sample carrier repair, parts inspecting and all of the administrative work for service and IT.
Zhan Ning remembers 3 stories quite well:
1) German Quality
"We have a lot of experienced people in our team; eight of them have been working at NETZSCH for more than 10 years. Like most of my colleagues, we solve the customers´ instrument problems and troubles, and we discuss with customers on site. However, some unanticipated events can sometimes happen …
One day, seven years ago, a user reported that the table in a lab collapsed and an STA 449 F3 on it dropped down directly to the ground. "It's over!", the user thought, and asked our service to take a look and issue a "death certificate". Following a brief check and the exchange of the sample carrier, this STA returned to work immediately. As you can see: German quality is not just a legend."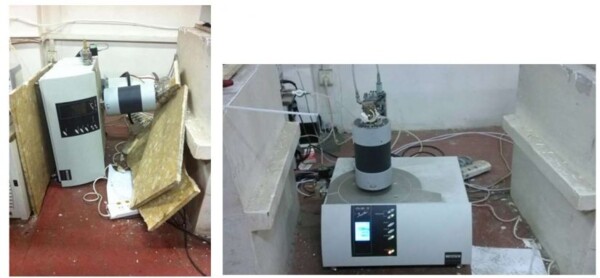 2) Shaking instruments
"Four years ago, a user called for help that the TGA signal of the STA had jumped a little bit irregularly during several runs. The DSC curve, on the other hand, looked normal. Our service helped at once: "Don't worry… Please check the position of the sample carrier, the gas outlet, the chiller, the air conditioning above the device; is there any other big device working in the lab?" … We spent all afternoon on it, but could not fix it. "OK, let's try tomorrow." The next morning, the user told us that the STA was now working normally. Neither of us could believe it. Later, we got the news that an earthquake of magnitude 5 had happened hundreds of kilometers away."
3) STA friendship
"2019, a colleague of mine visited a customer. "Happy birthday to you, happy birthday to you…" he heard people singing in a lab room. Oh, apparently some people are celebrating a birthday, but why celebrate in a lab? Is it allowed to have a party in a lab? Normally, a birthday party should be held in the break area or in a restaurant. My colleague sneaked through the door: There was a big cake on a lab table in front of an instrument! Several persons were standing around it, but no person wore a birthday crown! The crown was on top of the furnace! What was going on here? They were celebrating the birthday of a NETZSCH STA! The customer told us that this instrument was very important to them, as it helped a lot in their daily research work. Over the years, the instrument became one of their friends. Moreover, they wanted to treat their STA friend with care and affection. So why not just celebrate its birthday! "Yes, if every instrument is being cared for properly, it will return more to you!"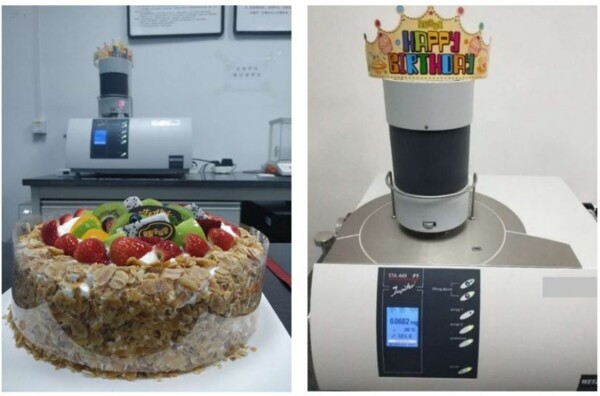 …but celebration also takes place in Germany…:
Willi's Birthday Celebration in Siegsdorf, Bavaria
One of our long-term customers in Germany also celebrated a big birthday last year. Here is a great report by Brückner Maschinenbau GmbH & Co. KG, Siegsdorf, on 30 years of faithful service by their STA 409, "Willi":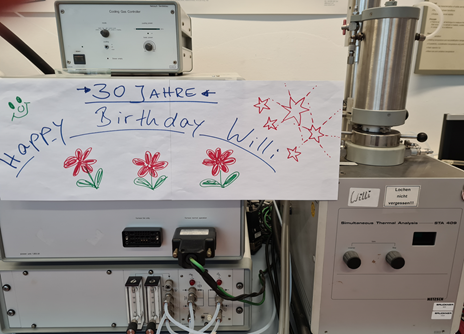 "On December 9, 1991, the STA 409 was installed at our company, Brückner Maschinenbau GmbH & Co. KG.
The handover certificate, at that time typed on a typewriter, shows that there was a minor software problem. Software? 1991! Just think that the first text message by cell phone was sent in December 1992 with a great deal of effort.
All our DSC measurements under air, oxygen or helium were carried out with our STA for many years. Be it OxidationOxidation can describe different processes in the context of thermal analysis.oxidation temperatures, mass changes, thermal stabilities, Oxidative-Induction Time (OIT) and Oxidative-Onset Temperature (OOT)Oxidative Induction Time (isothermal OIT) is a relative measure of the resistance of a (stabilized) material to oxidative decomposition. Oxidative-Induction Temperature (dynamic OIT) or Oxidative-Onset Temperature (OOT) is a relative measure of the resistance of a (stabilized) material to oxidative decomposition.OIT, melting points or cp values – our STA took care of it.
For 20 years, the STA had a monopoly in our laboratory in this respect, until the DSC 200 F3 Maia moved into our laboratory on September 29, 2011. Installation and commissioning were carried out by Jochen Glaser, our highly valued, long-year service contact at NETZSCH. We were thrilled by the new analyzer: Sample changer, measurements now also in a nitrogen atmosphere, wonderfully sharp DSC curves, OIT, cp values, etc., – very fancy!
At the same time, Maia´s birth was also a turning point in the life of the STA.
The STA 409 became Willi, who went from then on into semi-retirement and only took on the air measurements – some of which was real dirty work – and has continued to do so reliably until this day! So the two mastered their tasks in productive teamwork until there was another addition: On May 27, 2014, the TMA 402 F1 was set up and put into operation, again by Mr. Glaser. During the preceding sales conversation, Mr. Rahner visited us with a new colleague and introduced him to our existing DSC devices, "Maia" and "Willi". After the purchase was completed, we were given on-site training in Selb, where we were presented with an extensive set containing many stickers from the "Maya the Bee" cartoon series; this was because, in addition to "Maia" and "Willi", we had already baptized our TMA "Thekla" after yet another character in the series.
Since then, some of our instruments have received names and are labeled with the corresponding sticker:
STA 409 – Willi
DSC 200 F3 : Maia
TMA 402 F1 : Thekla
MFR 1: Hironimus
MFR 2: Max
FTIR Spektrometer: Flip
Klimaschrank: Kurt

Willi, who is still carrying out his faithful service, has since been affected by irremediable constipation, but as is the case with tough "colleagues", they don't give up too quickly! We hope for many more years together!
Nevertheless, Willi's successor is already hazily in the planning (e.g., STA 449 F3 ). When that time comes, it will surely be a lady – Miss Kassandra or Helene VIII?
Many thanks to NETZSCH – especially Mr. Glaser – for many years of support and service!
Many thanks to Ms. Gudrun Pecher at Brückner Maschinenbau GmbH & Co. KG for the many years of partnership and this wonderful story.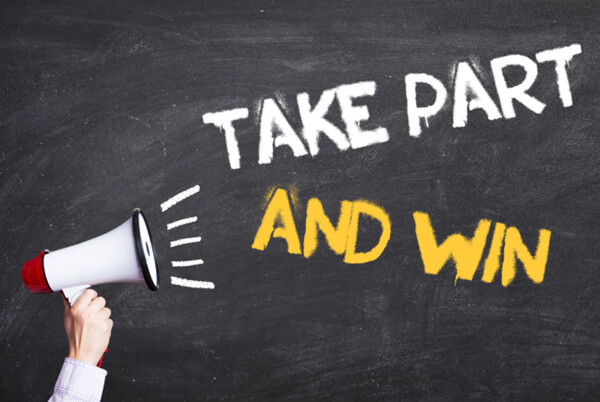 Take Part in our Raffle!
Who has the oldest STA still in use? Send your entry including a short story, photo and serial number to NGB_Marketing@NETZSCH.com.
Win a voucher** in the amount of €1,500, redeemable for such transactions as the purchase of a spare or accessory part, the booking of a customer training (on-site, online, NOA) or contract testing, commissioning of a repair or the purchase of one of our analyzers. Entry deadline is March 9!
Learn more under 60 Years of NETZSCH-Gerätebau GmbH • NETZSCH – the Thermal Analysis Blog (ta-NETZSCH.com) Interested in learning more about Simultaneous Thermal Analysis? Then have a look at our Website and our Company Blog.
**The voucher is company-specific and can only be redeemed for a product or service. It is not possible to receive cash payment nor to transfer to third parties. In Germany, the voucher is to be regarded as "gross" for tax reasons.