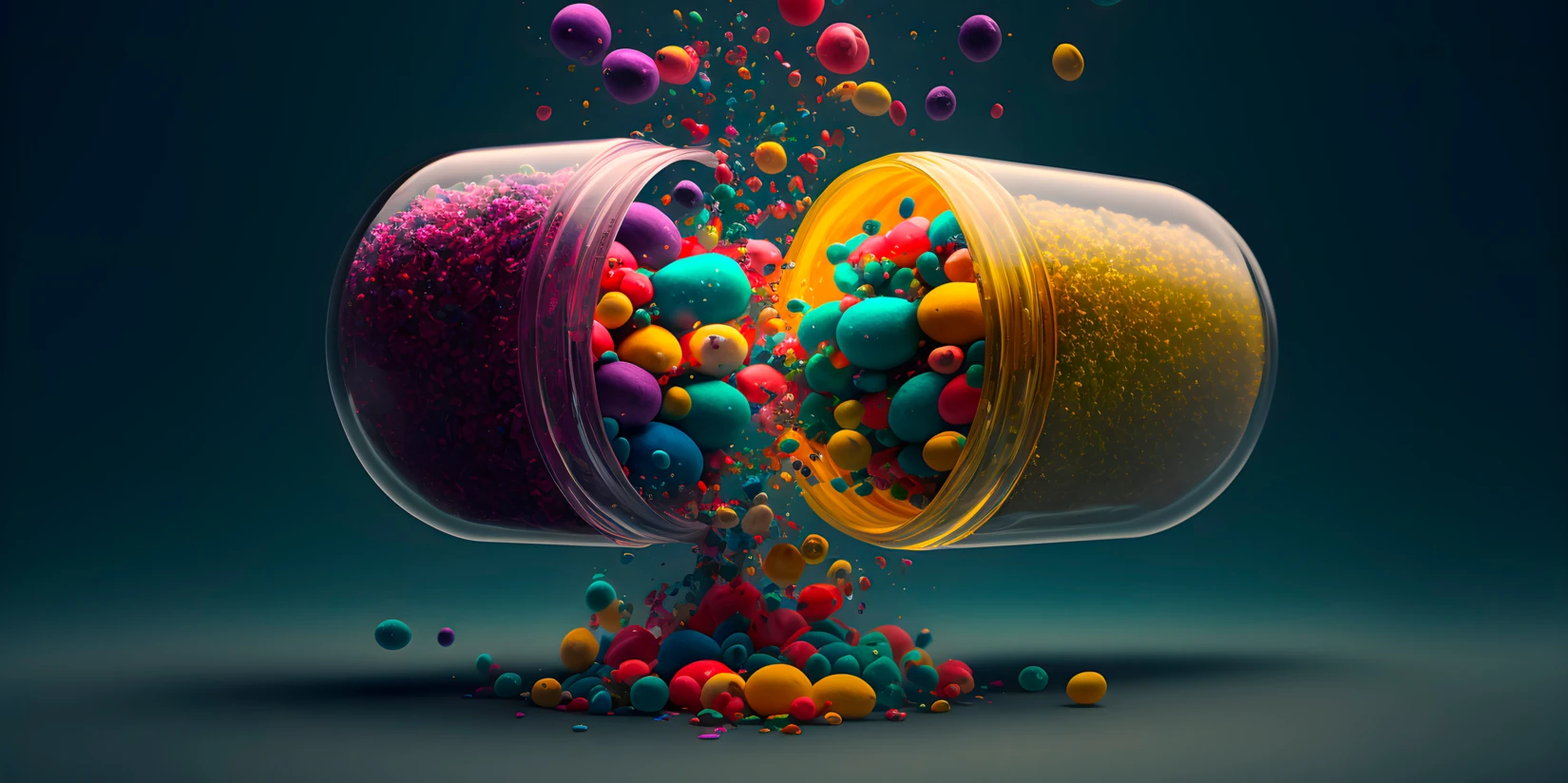 Rheometer
レオメーター
レオロジーとは?
レオロジーとは、材料の変形と流動を測定するものであり、製品の微細構造と性能の間に重要なつながりをもたらします。配合担当者の目的は、微細構造、ひいてはレオロジーを制御することによって、求められる性能基準を満たす製品を製造することです。
レオロジーは、研究開発産業にとって不可欠な分析ツールであるだけでなく、品質管理環境にとっても貴重な性能指標です。ソフトウェア内でカスタマイズして特注のメソッドを作成できるため、QCラボでの性能が最も重要になります。メソッドには、サンプルの種類に応じた具体的な指示、合否基準、自動分析、保存、エクスポート、レポート作成など、すべてボタン1つで行うことができます。
Rheology - 製剤と加工の中心
レオメーターには、回転式と高圧キャピラリーの2種類があります。この 2 つの主な違いは、適用するせん断速度です。
さまざまなせん断速度で測定することがなぜ重要なのでしょうか?配合がレオロジーにどのような影響を及ぼし、ひいては加工や性能にどのような影響を及ぼすかについて洞察することで、材料の全体像を把握することができます。静止状態での挙動は、製造中、輸送中、塗布中、または経時的な挙動とは全く異なる場合があります。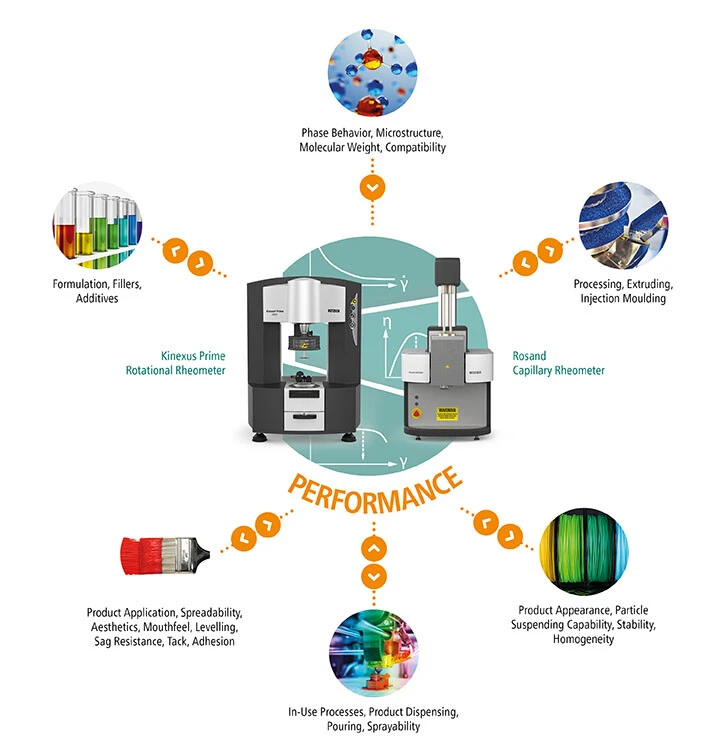 Perfecting your Processes: お客様のニーズに合う装置は?
固体の構造を測定する必要がある場合でも、送液時の性能を測定する必要がある場合でも、レオメトリーのせん断速度において14年以上の実績を持つ当社は、お客様のお役に立てる装置をご用意しています。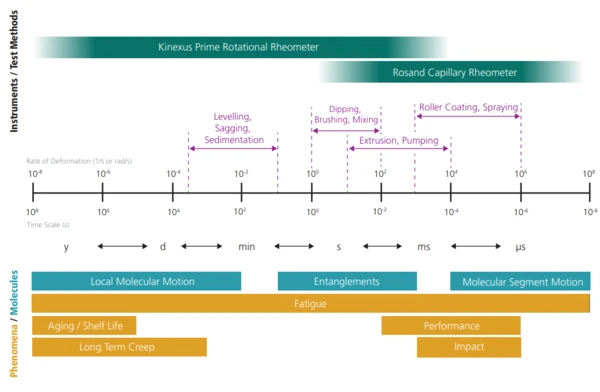 レオロジーはどのように役立つのか?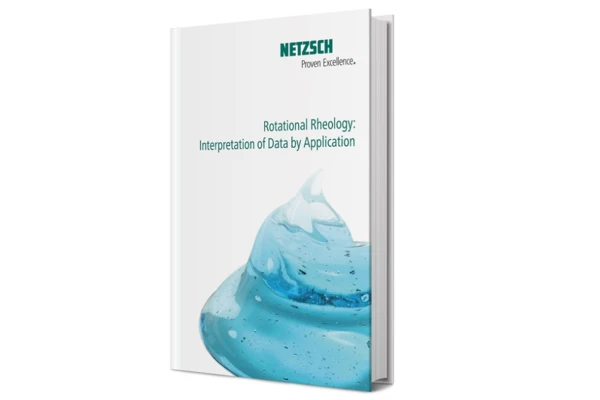 Application book: Rotational Rheology: Interpretation of Data by Application
On more than 100 pages, it shows many exemplary measurements from the fields of:
Paints, Coatings & Inks
Polymers
Food
Pharmaceuticals & cosmetics
Bitumen, petrochemical and miscellaneous.
In an introduction, the basic concepts of rheology are explained, making this a small standard work, especially for beginners but also for advanced users.
Application book: Capillary Rheology: Interpretation of Data by Application
This new booklet delivers an introduction to the technology and subject area, discusses application examples, shows how to characterize fundamental material properties and provides measurements using advanced techniques.
The booklet provides an insight into how shear and extensional properties can influence behavior in application, whilst allowing processing problems to be investigated and production to continue on the factory floor. This highlights the importance and benefits for the material producer, processor and researcher.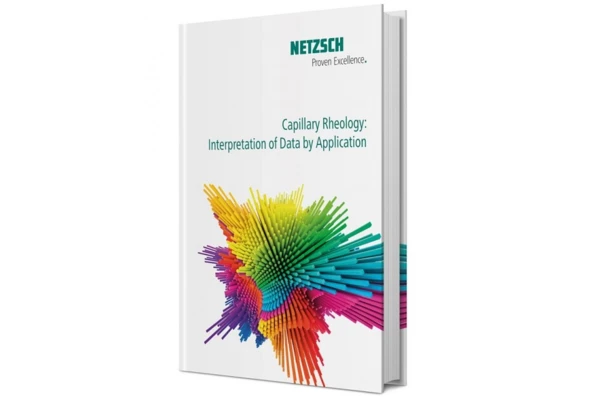 KEY NOTE: New Kinexus Prime Series
KEY NOTE: New Rosand
Series