Glossary
Temperature-Modulated DSC Measurements
Why do we use temperature-modulated DSC?
Temperature-modulated DSC (TM-DSC) is used to separate multiple thermal effects that occur in the same temperature range and overlap in the DSC curve.
How does it work?
The temperature increase is no longer linear, but is a sinusoidal function added to the underlying heating: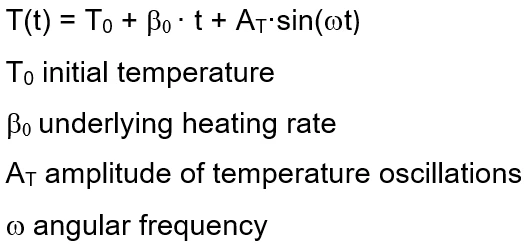 The response to the sinusoidal signal of the temperature is a sinusoidal DSC signal.