Origin and Application
Mica schist has been mined ever since prehistoric times. Mica was actually used in window panes prior to the industrial production of glass, since its layered structure allows it to be easily broken into thin sheets. Nowadays, mica is used as a pigment in paints and cosmetics. Due to its good thermal conduction and electrical insulation properties, another important application field for mica is the electronics industry, where it is used as insulating discs for semiconductor components or as a dielectric for very low-loss capacitors [1].
Structure
Mica is the generic term for a group of minerals belonging to the sheet silicates. Their general chemical composition is DG2.3 [T4O10]X2. One layer is formed of corner connected SiO2 tetrahedrons (for T = Si); another layer consists of GO6 octahedrons. Each octahedron layer is embedded between two tetrahedron layers. This T-O-T (tetrahedral-octahedral-tetrahedral) layer sequence, however, is not neutral in charge. Charge equation is achieved by means of bridging interlayer anions (X) [2].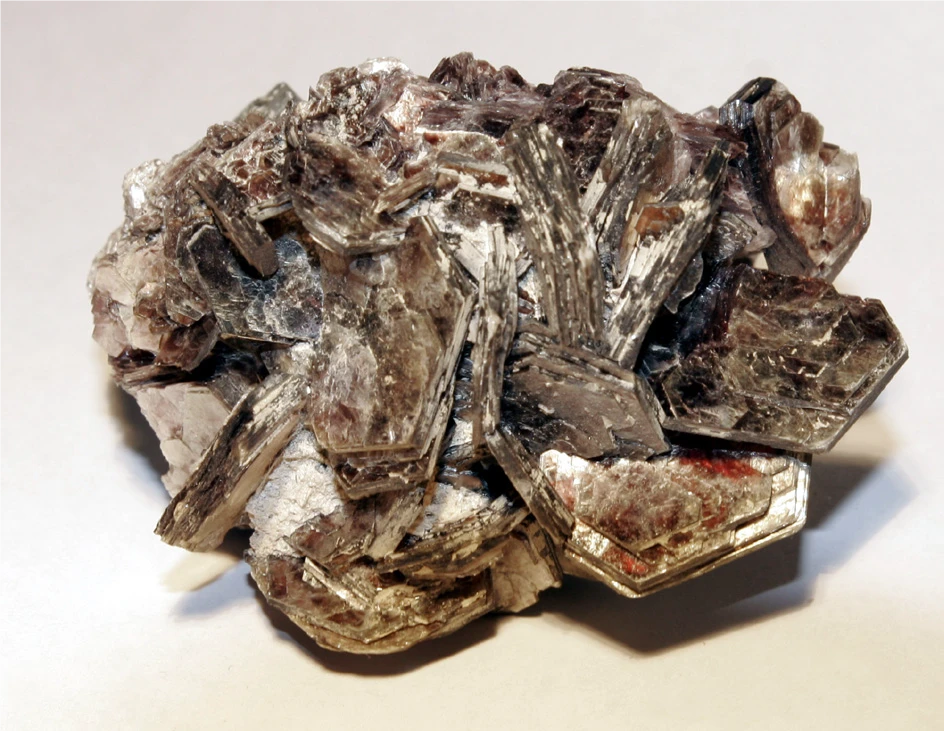 Measurement Conditions
Instrument
Sample
Sample mass
Crucible
Atmosphere
Gas flow rate
Heating rate