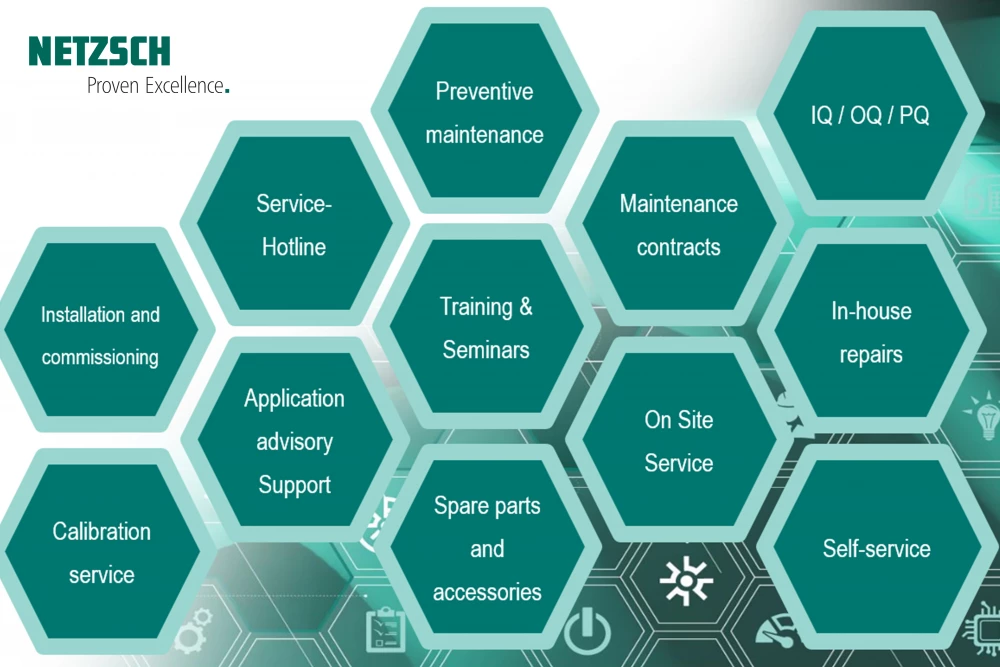 19.01.2022 by Aileen Sammler
NETZSCH Service – We Keep an Eye on Your Instrument!
NETZSCH stands for comprehensive support and proficient, reliable service. Our ambition is to provide you with the best possible support at any given time and place. Learn more about our offerings around service, support, contract testing and training.
NETZSCH-Gerätebau GmbH (NGB) has stood for customer orientation, professionalism, quality and sustainability for almost 60 years now. We want you to feel looked after in the best way possible – before and during the purchasing process, but also after purchase: Our knowledgeable service team accompanies you throughout the entire life cycle of your analytical instrument to provide the best possible support for problem-free long-term use. Our service offerings will be there to help you quickly and efficiently at all times, especially in times of travel restrictions and advancing digitalization.
In the coming months, we will be regularly presenting selections from the wide variety of service offerings by NGB.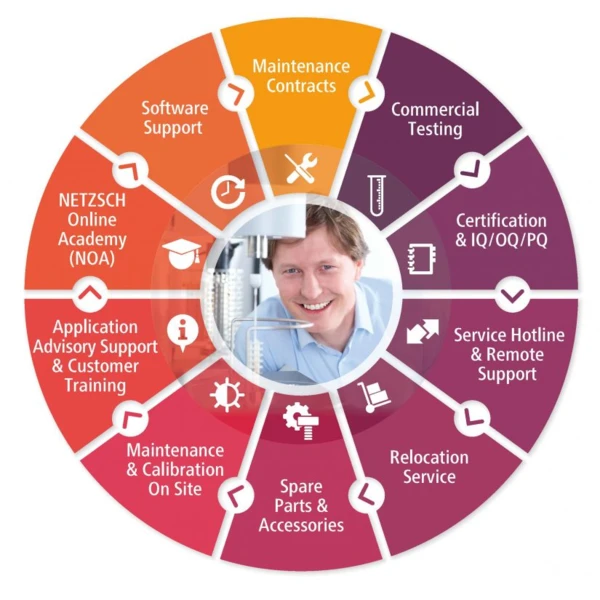 What can you expect from us?
All over the world, the NETZSCH name stands for comprehensive support and proficient, reliable service. Our ambition is to provide you with the best possible support at any given time and place.
During the buying process, we answer our customers' important questions such as: What happens after the purchase? Who is my contact person in the service department? What are the next steps? What are the options following purchase?
Our service staff, both in the office and in the field, are educated in-house. Regular training ensures that their specialized knowledge is always up to date. Accordingly, we offer our customers proficient technical service as well as a wide range of training options. Thermal analysis instruments by NETZSCH-Gerätebau are also supported for an exceptionally long period of time.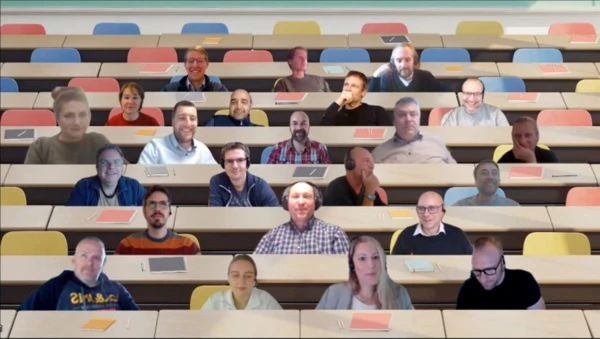 Proven Excellence in Service: We Leave Nothing to Chance!
As recently as March 2021, the satisfaction of our customers was confirmed in a survey.
Especially in terms of friendliness, reliability, speed and success rate, the results were convincing. With a vote-count of 80%, the quality of our service and support offerings were deemed the second-most important criterion after product quality (88%) for customers' decisions to purchase a NETZSCH analyzer. We are grateful for this positive feedback!
In the Customer Service department, we also measure the quality of our service using various key figures. One of these key figures is the first-time completion rate for services, which has been over 90% for years; in the last evaluation period, it was 93.8%. This means that almost all service calls were successfully concluded within the first visit. Our approach is not just to repair the instrument, but to develop a solution for the customer's requirement. We offer high-quality spare parts tailored to your individual application. We offer maintenance contracts that help control long-term costs, save money and preserve the value of your investment. We design training courses tailored to you – online, at your site or in our in-house training center.
With us, you are always in the best hands.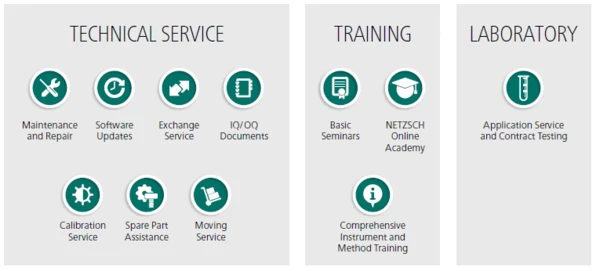 Join us on an informative tour of Service and Support by NETZSCH-Gerätebau GmbH and follow our upcoming blog posts.
The Service tour includes detailed information on the following topics, among others:
Installation support and repair service
Introduction and training in hardware and software
Training and application advice
NETZSCH Online Academy
Contact before the end of the warranty period
Individual and flexible service agreements
Offerings of additional software packages and extensions, spare parts and accessories
Software installation and update service
Hotline and video remote support
Support and emergency service during the entire product life cycle
Contract testing in one of our worldwide application laboratories
Missed a topic? In need of further support? Feel free to contact us anytime via our service contact form or ask your questions directly in our webinar on February 1st. We are looking forward to your feedback.