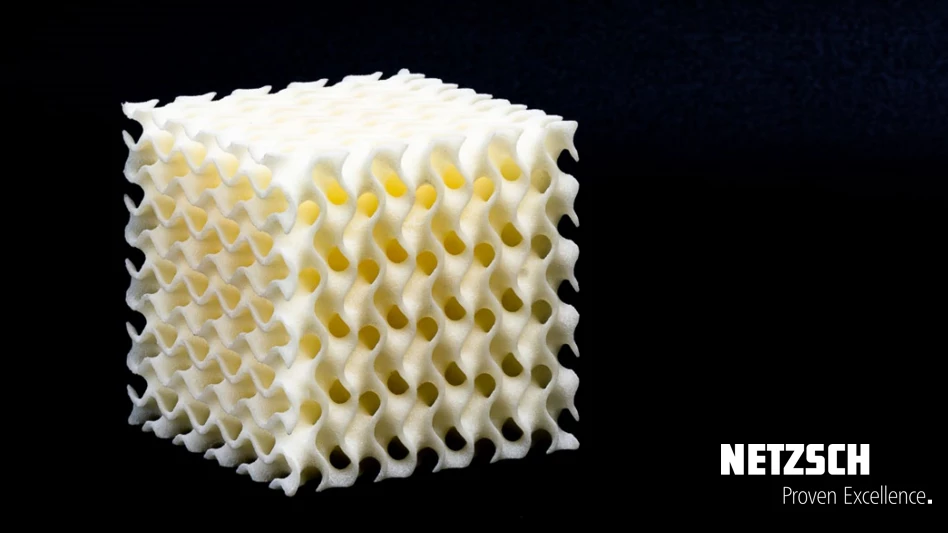 08.03.2021 von Dr. Natalie Rudolph, Rüdiger Sehling
Estimating Residual Stresses in SLS Parts Using DMA
Selective Laser Sintering (SLS) is one of the most used Additive Manufacturing technologies to produce structural plastic parts. When operated at elevated temperature, any residual stresses could be detrimental for the part performance. In order to better understand residual stresses, knowledge of a material's modulus is needed. Learn more about residual stress and how to measure the material property using a thermal analysis method.
Understanding residual stresses within the SLS part
However, another effect of warpage is the build up of residual stresses, σ, within the part, which are affected by the E modulus and the temperature gradient. The following simplified relationship exists:

where ΔT is the temperature gradient between top and bottom, d is the thickness of the part and z denotes a certain location across the thickness of the part. From this relationship, it can be seen that for a given geometry, the larger the temperature gradient and/or the higher the modulus, the higher are the residual stresses.