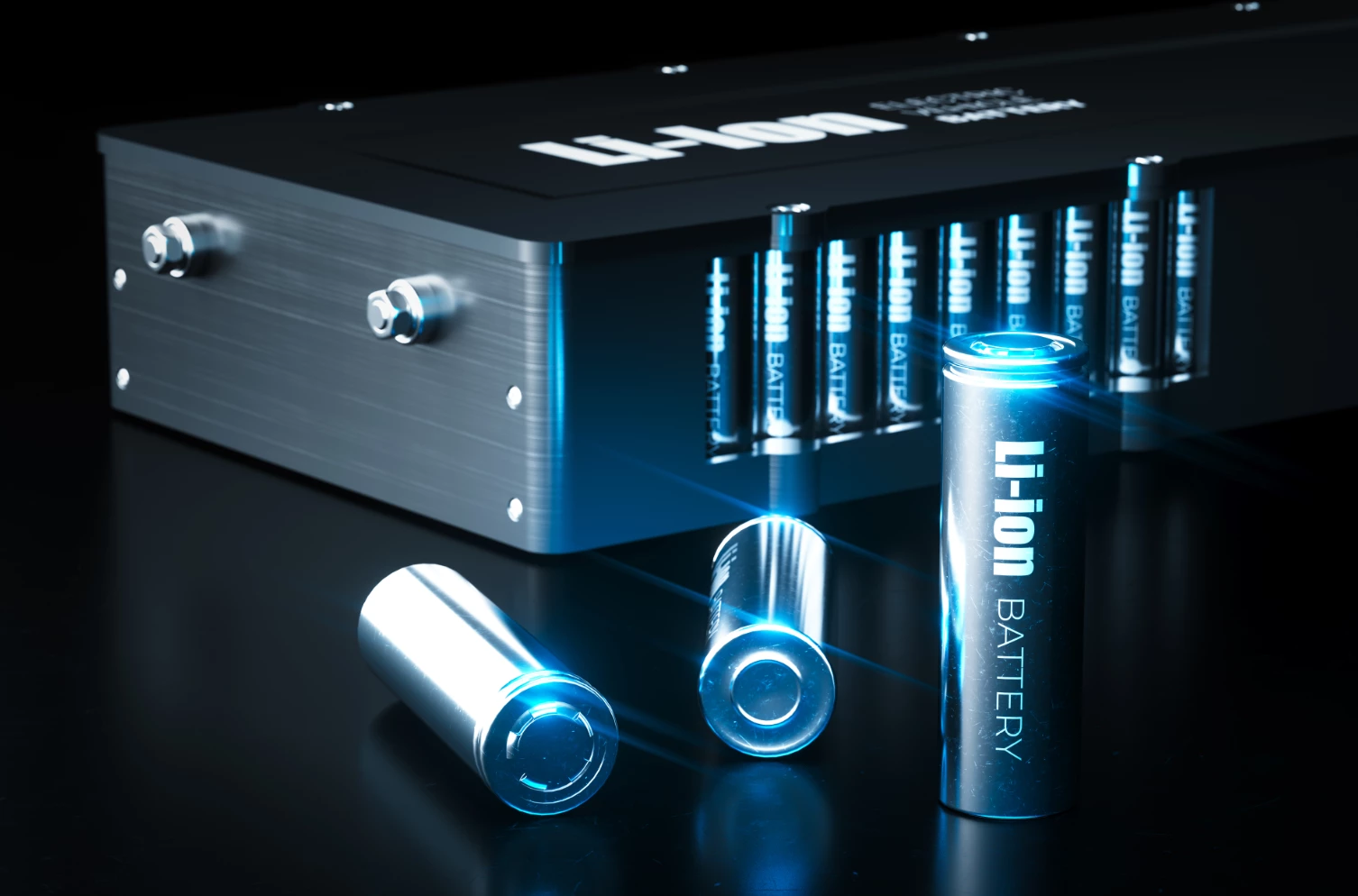 Lithium ion batteries are now a consistent everyday use item whether we are aware of them or not. They can be found powering our cell phones (mobile phones), laptop computers to larger items such as electric vehicles and airplanes. We often hear negative stories about mishaps that occur with them such as batteries catching on fire. One of the components found in a lithium ion battery that is typically responsible for these detrimental effects is the electrolyte.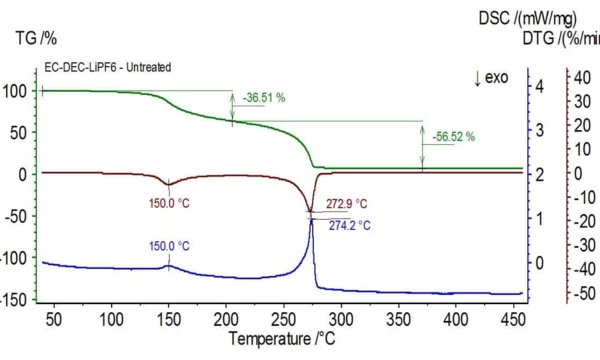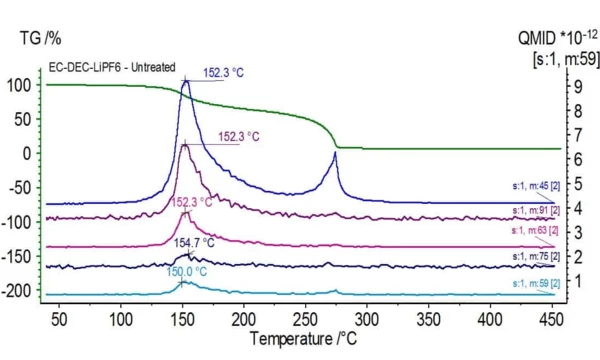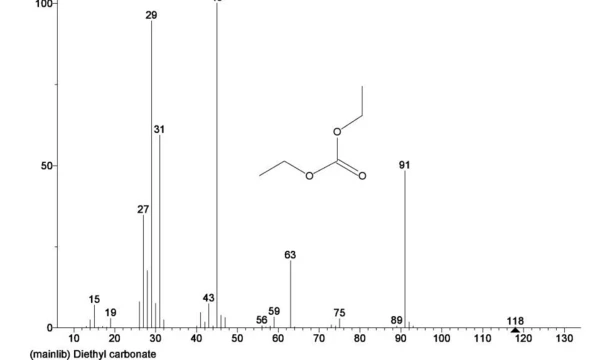 Results and Discussion
Figure 1 shows the TGA (green), DTG (brown) and DSC (blue) curves of an untreated electrolyte sample consisting of ethylene carbonate (EC), diethyl carbonate (DEC) and lithium hexafluorophosphate (LiPF6). The initial mass loss can be attributed to the evaporation of diethyl carbonate as mass numbers associated with this compound (45, 59, 63, 75 and 91) are found to be peaking around 150oC as seen in Figure 2 with the NIST library mass spectrum of diethyl carbonate shown in Figure 3.
When this electrolyte is exposed to ambient atmosphere, the stability and composition begins to change. The transformation can be seen in Figures 4 and 5 where the untreated electrolyte DSC and TGA signals are plotted alongside signals of electrolyte samples that were exposed to ambient atmosphere for various durations. Evolved gas analysis (Figure 6) confirms radical changes when compared to the untreated sample as the biggest indicator was mass numbers pertaining to DEC (45, 59, 63, 75 and 91) were no longer present in the exposed sample.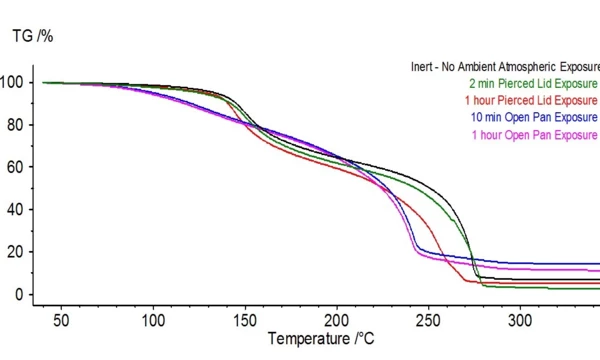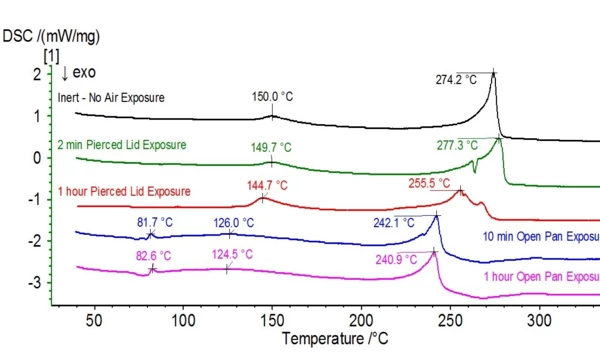 Conclusion
Lithium ion battery electrolytes are known materials that are sensitive to exposure to ambient atmospheric gases. As shown, thermal and evolved gas analyzers can be used to investigate this material property that could ultimately compromise the product's functionality and safety. The full application note is available here!