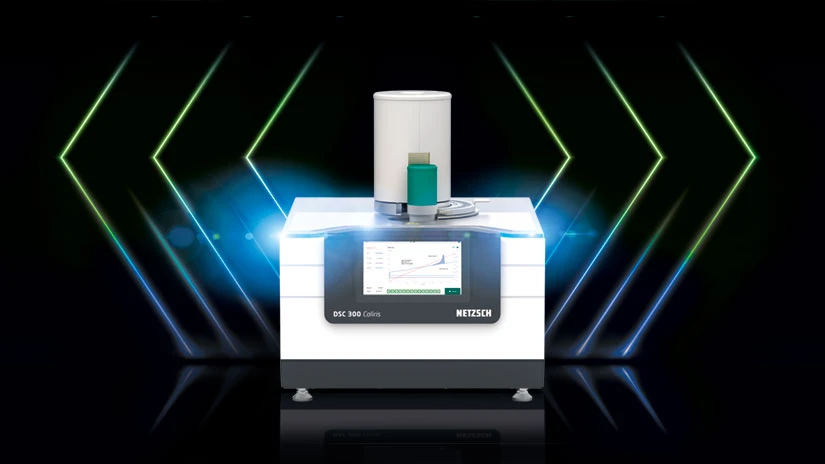 28.08.2023 by Aileen Sammler
Introducing the DSC 300 Caliris® Classic – Our Working Horse for the Quality Control of Polymers, Food and Cosmetics
Differential scanning calorimetry (DSC) is a well-known thermal analysis technique in materials science that has been proven over decades. In the realm of DSC, NETZSCH has unveiled its latest innovation: The compact DSC 300 Caliris® Classic.
Ideal for Quality Assurance, Routine Tasks and Education
This instrument stands out for its robustness and attractive price-performance ratio as well as for its compactness and user-friendly features, making it an ideal choice for the quality assurance of polymers, food, cosmetics and other organic materials.It is best suited for routine measurements in the range from -170°C to 600°C, for industry and contract testing laboratories.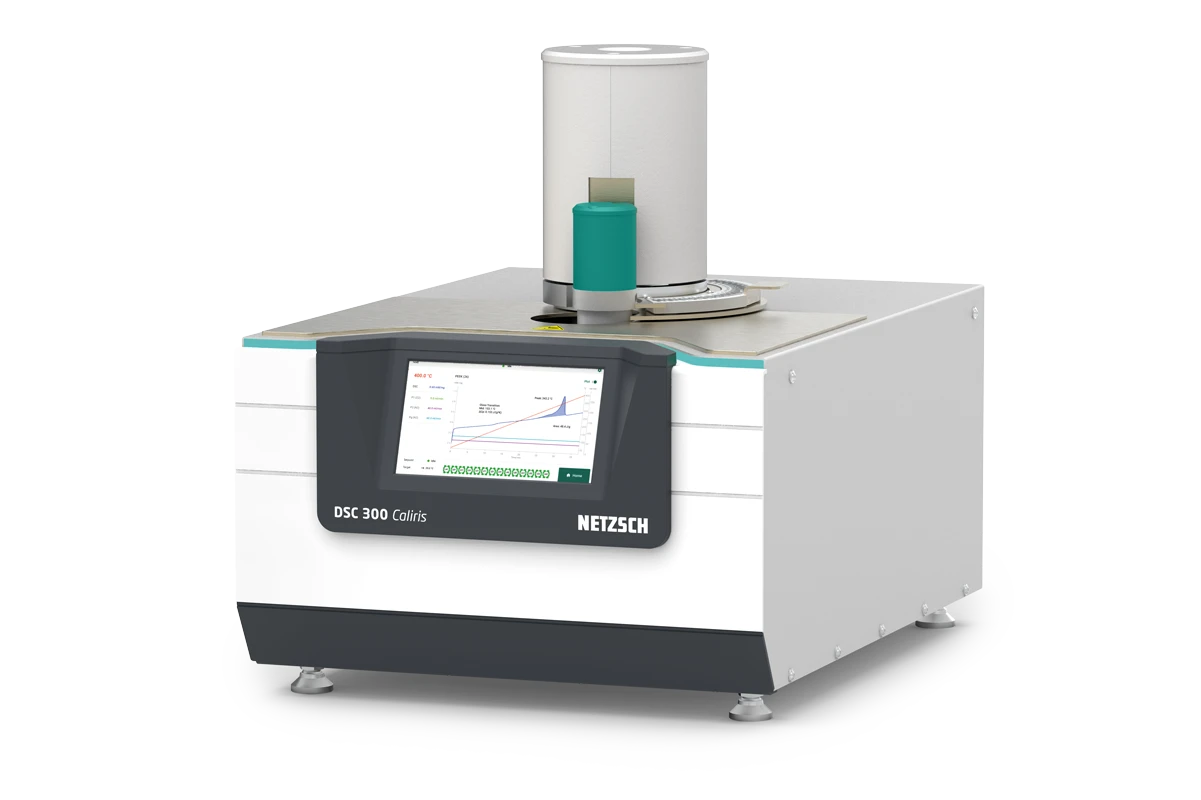 Having launched the DSC 300 Caliris® Select and Supreme last year, the DSC Caliris® family is now complete!The new DSC 300 Caliris® Classic is the new basic DSC entry model. It has an optional automatic sample changer with 20 positions and an optional touch display. Its big sister, the DSC 300 Caliris® Select additionally allows the sensor module to be exchanged with an identical module, while the DSC 300 Caliris® Supreme allows the module to be freely interchanged by the user with any available module. In addition, NETZSCH offers UV accessories for the entire series.
The DSC 300 Caliris® Family is now complete!
DSC 300 Caliris® Classic – Key Features and Benefits
Compact Design: With laboratory space often a premium, the DSC 300 Caliris® Classic's compact design (42 cm width!) – especially when paired with cooling accessories like the intracooler – makes it a top choice. It can be seamlessly integrated into almost any lab or production environment for quality control purposes.
Innovative Proteus® Software: Features like AutoEvaluation and the Identify Now Function, combined with the next-gen data management system LabV®, ensure that data collection and organization are streamlined for a hassle-free laboratory workflow. The Proteus® software's SmartMode interface has been carefully designed to offer clarity and consistency. This ensures easy navigation, making it user-friendly even for those new to DSC. The software provides pre-configured measurement templates, allowing for instant measurements with minimal input.
Touch Display: Beyond the conventional display, the Caliris® Classic offers an optional integrated touchscreen display. This allows users to initiate measurements directly from the touch display and provides detailed information about the measurements as well as real-time data. This eliminates the need to constantly access a PC.
High-Performance Sensor and Crucible: The monolithic DSC sensor is designed to be stable even in challenging environments, ensuring optimal performance. The sensor disks and thermocouple wires are laser-welded. Additionally, the temperature range of up to 600°C facilitates easy cleaning, and the instrument's design allows for quick installation of various cooling systems.

Wide Range of Accessories
NETZSCH Analyzing & Testing places as much importance on the development and production of accessories as on that of new instruments. We offer, for example, a wide variety of crucibles and sensors for DSC measurements.
A Must-Have in Every Lab!
The DSC 300 Caliris® Classic bridges the gap between sophisticated technology and user-friendliness. Its efficiency, compact design and advanced software capabilities make it a must-have for any laboratory looking to elevate their research and quality control processes.