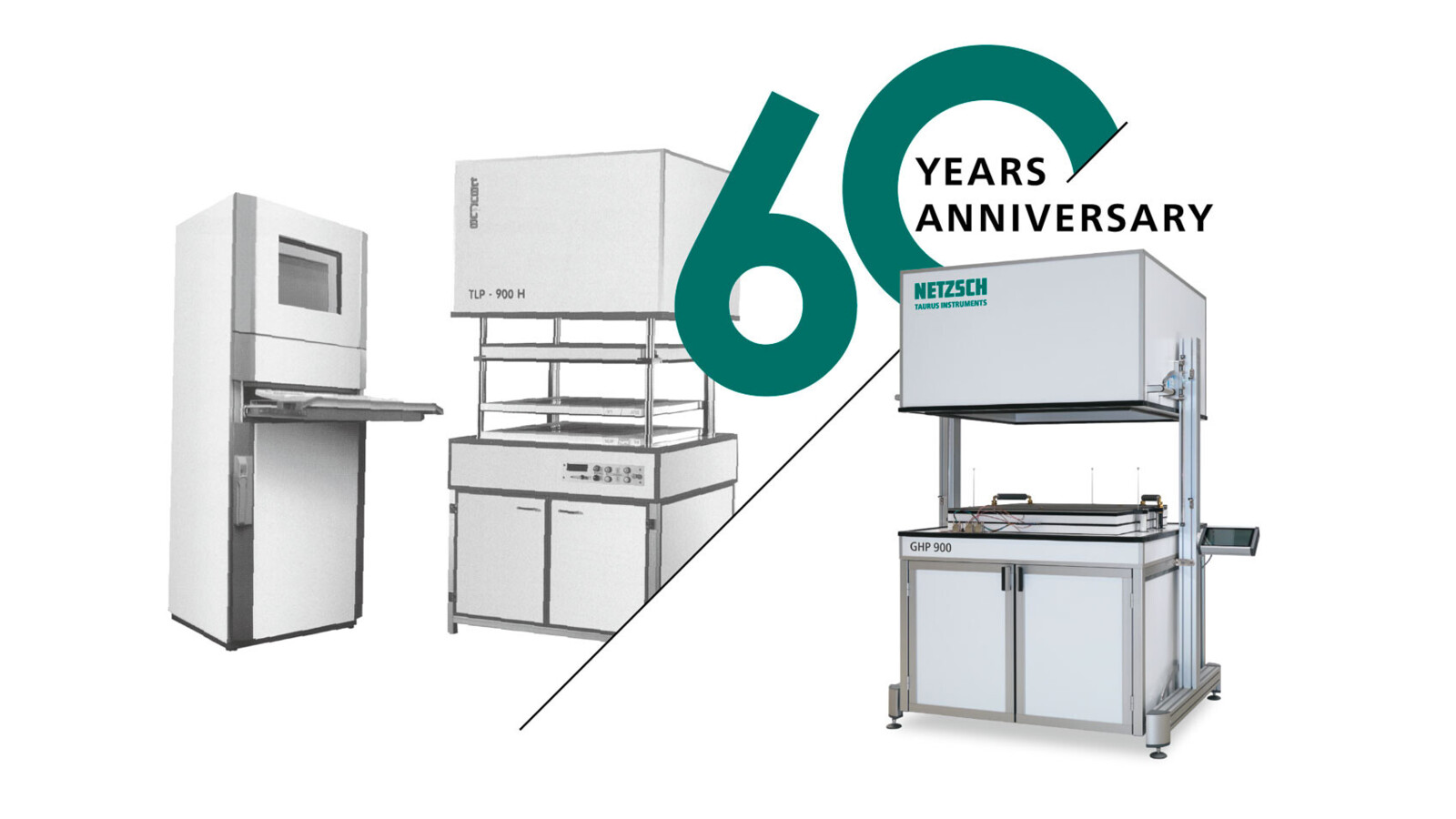 NETZSCH Acquires TAURUS
In order to further grow and to be able to serve international markets, the Managing Director at that time, Stephan Heise, was looking for an investor and finally found what he was looking for:
In January 2020, NETZSCH-Gerätebau GmbH announced the acquisition of TAURUS Instruments AG in Weimar with all its employees. The merger of TAURUS Instruments AG, now NETZSCH TAURUS Instruments GmbH, in Weimar, with the Analyzing & Testing Business Unit of the NETZSCH Group was the result of a long-standing business relationship between the two companies.
This allowed NETZSCH to expand its product portfolio for testing thermal conductivity and thermal transmittance and to additionally supplement it with a comprehensive product range in the field of fire testing, which is employed in both materials testing and quality control.

Along with different guarded hot plate systems, NETZSCH TAURUS today also offers large, standard-compliant test chambers capable of accommodating compact and complex components such as facade elements and masonry for determination of the thermal conductivity as well as fire behavior. Hot box systems (TDW) allow for measurement of thermal transmission coefficients (U values) of larger and more complex building components (doors, windows, facades, etc.).
In the field of thermal conductivity, three additional devices (GHPs) are offered. Another new addition to the product portfolio was an instrument with a protected heating tube for the measurement of pipe insulations, the TLR.
The newly added products for fire testing covered the entire spectrum required to set up a Eurolab* for testing plastics, building materials, textiles, etc., in accordance with European standards. These fire testing instruments are based on European classification systems for fire behavior and fire resistance.
The experience and technological know-how from Weimar in conjunction with NETZSCH's worldwide distribution network were the perfect combination for taking a leading role in this market.
EUROLAB*: Organization for fire testing and certification
The NETZSCH TAURUS Products – How Do These Actually Work?
For testing a material's thermal conductivity, one or two plate-shaped specimens are placed between two plates with a defined temperature difference between them.
Different fire scenarios are simulated during the fire tests. Each instrument operates according to standards under various conditions, ensuring comparability of the measurements. Here, TAURUS offers various possibilities:
KBK: simulates a match flame on a sample
HBK: simulates a match flame on a horizontal specimen
SBI: simulates such situations as a trash fire in a corner of a room
TBB: simulates radiant heat on floor coverings and burning droplets at the end of the floor
KBT: simulates burning cables in a cable duct
TCC: Measurement setup for determination of the combustion behavior of samples on a laboratory scale; determination of the mass loss, heat release and the smoke DensityThe mass density is defined as the ratio between mass and volume. density development
Along with research & development facilities, the customer base also includes universities, materials research and testing institutes, and companies from the automotive, construction and plastics sectors employing the devices in materials testing and production.
André Lindemann reports on his impression:
"It's a particular pleasure for me to say after three years now that the implementation of the initial idea of expanding the product portfolio and opening up new markets by integrating TAURUS AG into the NETZSCH Group has fully paid off. NETZSCH TAURUS Instruments GmbH, and in particular our customers, can now benefit from the worldwide sales and service network of NETZSCH-Gerätebau GmbH. This helps us to provide worldwide blanket coverage access to our products and to be able to offer excellent service. The first large instruments for fire testing (KBT, SBI, TCC) are already running at customers in China; a hot box system (TDW 4240) for walls, windows and doors is ready to be shipped to Korea. Along with projects in Europe, we are also increasingly picking up speed in Australia and the US."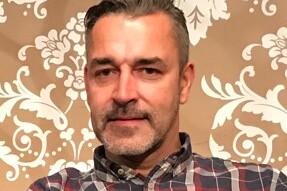 ARD, ZDF and C&A – or also – LOI, SBI and TCC
Due to stricter safety regulations, the demand for fire tests, particularly in the automotive sector as well as in the production of building materials, cables and plastics, has increased sharply worldwide in recent years.
For this reason, we are today presenting four products in detail that have already established themselves as long-term favorites: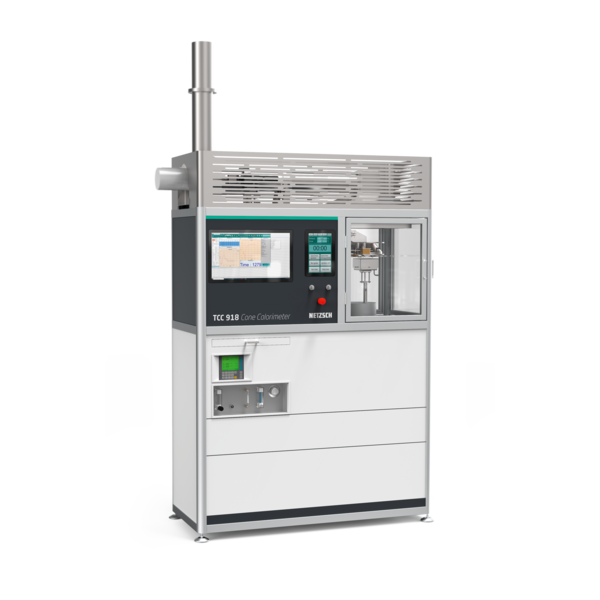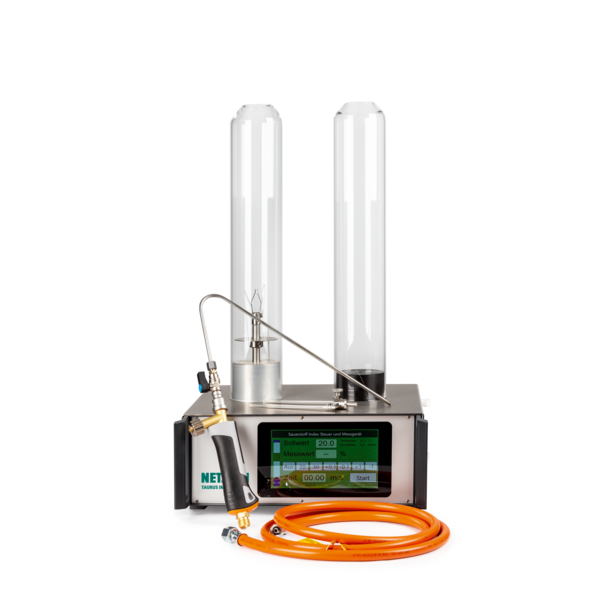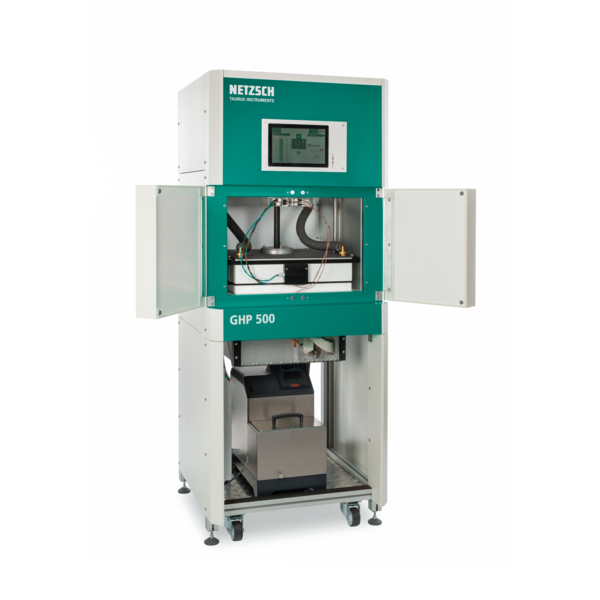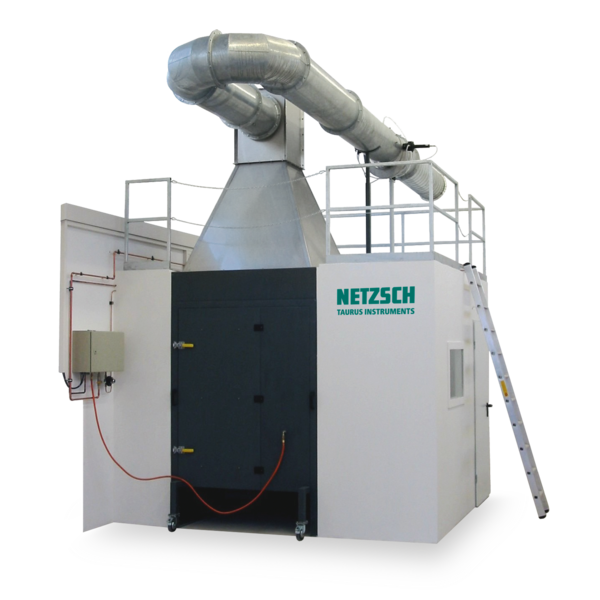 SBI 915 – Single Burning Item
Knowledge about the fire behavior of building products is becoming increasingly important. For assessment of the fire behavior of building products, the SBI 915 simulates the start and further course of a fire. The results of the SBI test are used to classify (Euroclass) the building product.
The SBI 915 is used for measurement on building products according to the CPR (Construction Products Regulation) with the exception of some product groups such as floor coverings and cables (to this end, we offer the TBB 913 and KBT 916 devices).
Read also:
Advent, Advent, the Christmas Tree's on Fire – NETZSCH Can Help Prevent This! - NETZSCH Analyzing & Testing
Taurus fire testing systems, such as a TDW or the SBI 915 with an impressive width of 2.50 m, usually have very large wall elements. Many of the devices are therefore only finally assembled at the customer's site and adjusted to the general conditions there, with top priority given to quality and service.
Watch our video showing the installation of a TDW:
Installation of a TDW 4140
SERVICE With a Capital S
Almost all instruments in the NETZSCH TAURUS product portfolio were developed upon customers' requests and individually tailored to them in compliance with the standard specifications. Whether it's thanks to a special hood for the SBI, adaptation to the customer's individual building conditions during installation and commissioning on site, or various plate sizes and specimen adaptations for the GHP Thermal Conductivity Tester, customers have been benefiting from Weimar quality, service and customized solutions for decades.
Many of our employees witnessed the company's birth in the 1990s and know the products inside out. With new access to the worldwide NETZSCH service agencies thanks to the merger, we it was also possible to improve our service offerings. Trained service employees are now available almost around the clock across the globe.
"The acquisition by NETZSCH shaped the base for the security of my professional future. I was able to continue what I had been involved in all my working life. Likewise, it secured the cooperation with our existing customers. This means a lot to me since our customers were part of the reason TAURUS came into existence. For me personally, the friendly collaboration with my colleagues in Selb as well as with our agencies all over the world has been very pleasurable. I feel like an employee of the NETZSCH Group with all trimmings," explains TAURUS veteran Holger Ackermann.
This engineer for electrical and precision engineering completed his internship at TAURUS in 1994, joined the company in 1995 and – after various positions in design, assembly and sales – has now assumed responsibility for customer service and technical purchasing.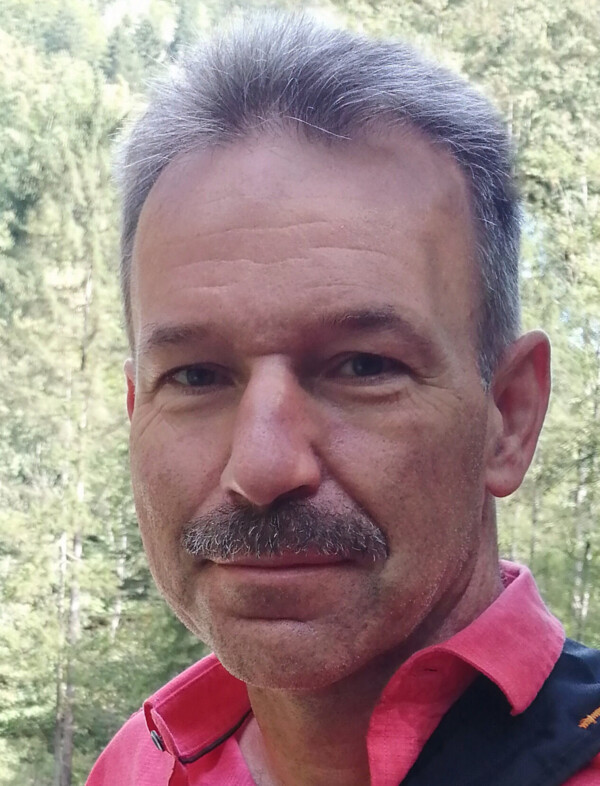 Learn more about the use of NETZSCH TAURUS fire testing systems next week.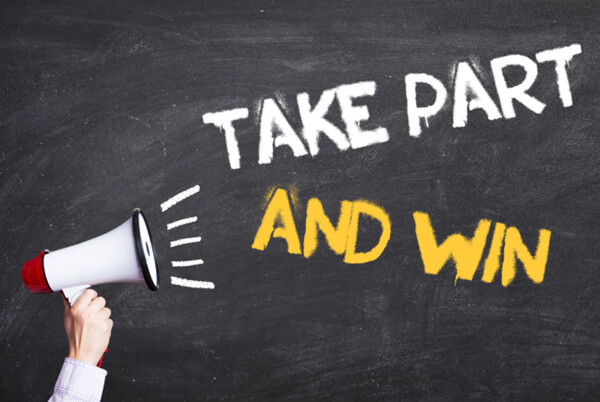 Take Part in our Raffle!
Who has the oldest TAURUS thermal conductivity instrument or fire testing system still in use?
Send your entry including a short story, photo and serial number to NGB_Marketing@NETZSCH.com.
Win a voucher** in the amount of 1,500 €, redeemable for such transactions as the purchase of a spare part or accessory, the booking of a customer training session (on-site, online, NETZSCH Online Academy) or contract testing, the commissioning of a repair, or the purchase of one of our analyzers. Entry deadline is December 9!
**The voucher is company-specific and can only be redeemed for a product or service. It is not possible to receive cash payment nor to transfer to third parties. In Germany, the voucher is to be regarded as "gross" for tax purposes.